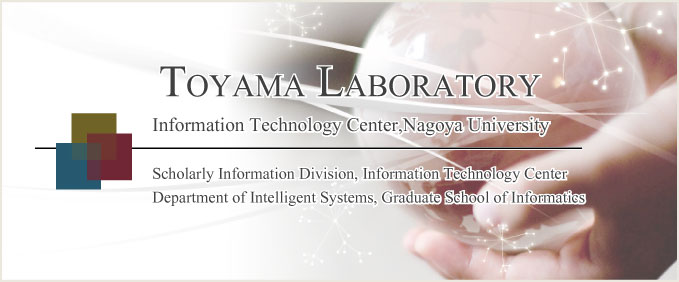 More global, more advanced communication
In recent years, information technology has made remarkable development and dissemination.
For more global and advanced communication --- We, Toyama Group, are focusing our study on basic technologies and applications of information systems based on natural language processing and knowledge reasoning.

Software
News
2015-01-15
The design of our website was updated.